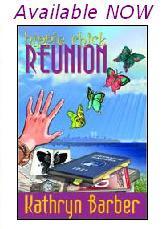 Programming
Things to Believe In
TV
Town Meetings
Lectures
Reunion Circles
Change Your Mind -
Change the World
Those who argue and discuss without understanding the truth are lost amid all the forms of relative knowledge, running about here and there and trying to justify their view of substance of ego.
Pure in it's own nature and free from the categories of finite and infinite, Universal Mind is the undefined wonder, which is wrongly apprehended by many.
LANKAVATARA SUTRA
COMMUNITY
Get real with us!
Hippie is a state of mind ...


Welcome to the Hippie Chick REUNION Community, where you can visit with over 70,000 like minded folks at Zaadz and SIGN UP for the Things To Believe In Newsletter, Discussion Circles, Workshops, Retreats, and Webisodes.
Check back for links to scholarships and programs for individuals and companies wishing to institute integrally based initiatives, as well as volunteer and employment opportunities through Outreach Partner Network.
---
Links