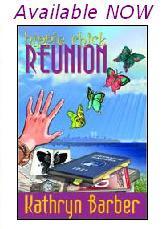 Programming
June 2007
Denver, Colorado
Santa Rosa, California
San Francisco
Las Vegas
Edgewater, NJ
Change Your Mind -
Change the World
Those who argue and discuss without understanding the truth are lost amid all the forms of relative knowledge, running about here and there and trying to justify their view of substance of ego.
Pure in it's own nature and free from the categories of finite and infinite, Universal Mind is the undefined wonder, which is wrongly apprehended by many.
LANKAVATARA SUTRA
CONTACT HIPPIE CHICK REUNION
Mailing Address
Outreach Partners
36181 East Lake Road, Suite 25
Palm Harbor, Florida 34685
For Business Contacts: email: contact@hippiechickreunion.com
For Technical Assistance: email: help@hippiechickreunion.com
(When emailing Hippie Chick Reunion, please include the following information):
Type of Computer (Windows or Macintosh)
Type of Browser (Firefox, Safari, Internet Explorer)
Hippie Chick REUNION Sign Up
To Sign up to be included in our various activities, please provide the following contact information.